Helping you meet legal regulations

Acumen ImproveSafety software will help you meet labour working regulations and legislation. Your workforce will be safer and will become more competent towards heat stress and extreme weather.
With direct connections to weather station APIs and local information; your team will receive instant alerts of extreme heat & weather - all fully supported with guidance and directives that ensure you meet local laws.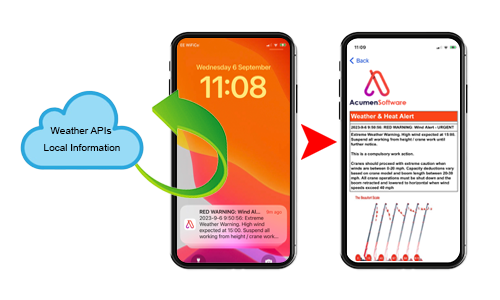 Register to use the software and start reducing heat stress injury instantly.
Our model is robust, structured and tried and tested. It just works! Drive a new era of safety culture in your organisation with Acumen ImproveSafety.
You can Download a copy of our Safety Learning Model here to learn more about Acumen ImproveSafety.